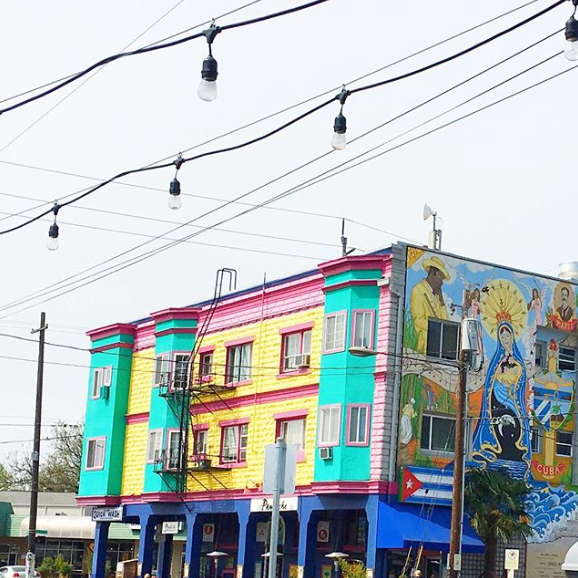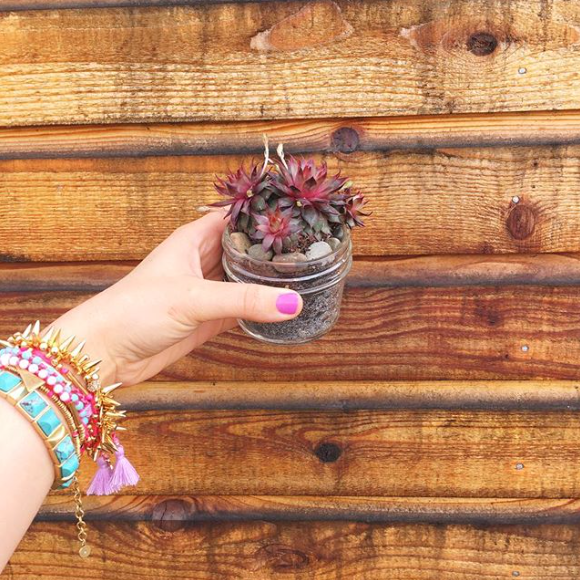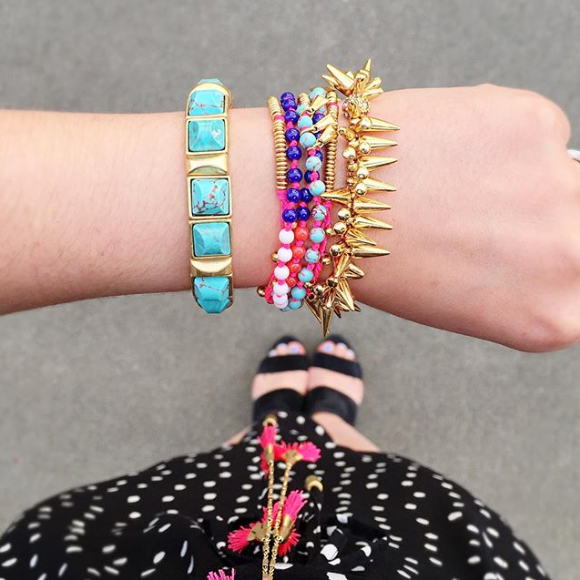 Welcome to my
instagram
round up! Instagram is one of my favorite social media platforms. I love seeing all the cute pictures people post and looking back at the collections and feeds. Here are some of my favorites of mine from the past week or so.
I have this thing about my arms. I don't know why. I figure we all have something we dislike about ourselves. But anyhow, I cannot wear a sleeveless shirt without a vest over the top. I feel like the vest makes my arms look better. It probably doesn't make sense to anyone else but me, but I am telling you - I will be wearing this vest ALLLLLL summer.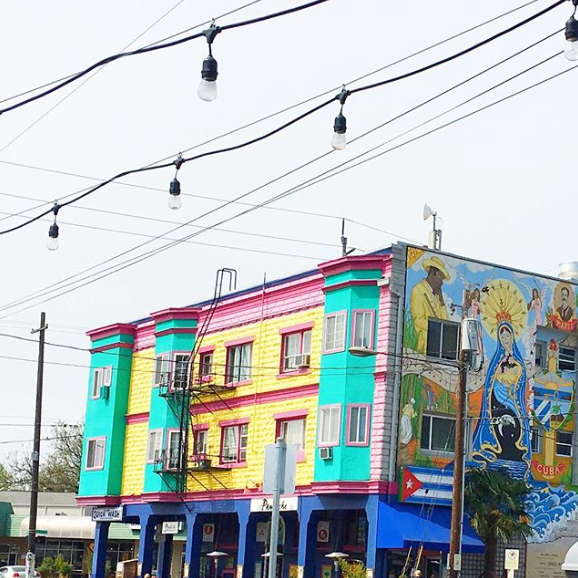 I went to a totally adorable baby shower last weekend for my friend Lisa. It was at this brewery in NE Portland, and the buildings around there were so beautiful! Look at the paint colors on this one? Generally I decorate my house in neutrals, but sometimes I secretly want to just go buy a bunch of bright colored textiles and paint and go to town! But then again, I change my mind on things so much that it's probably a bad idea to commit to a color that strongly.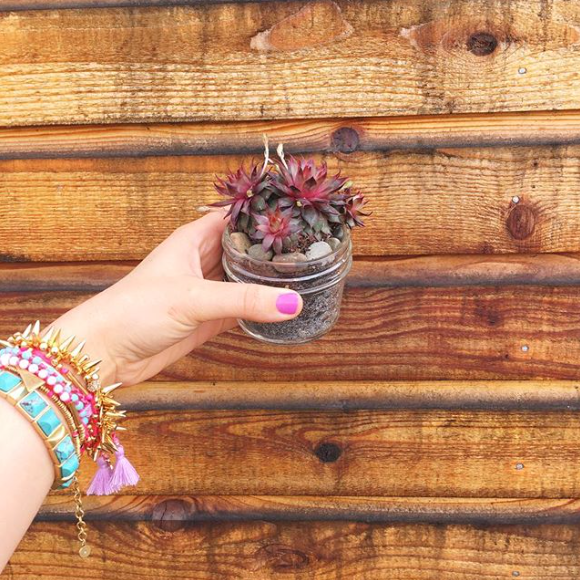 So these are the party favors they had at the baby shower. HOW CUTE IS THIS LITTLE PLANT!!?? It has a space of honor next to my kitchen sink. It shall by my mission not to kill it. I accidentally drowned my last succulent. Did I mention I am horrible with plants?
I scored these Coach shoes at a sample sale. There is a little hole in the wall called
Barbara Johnson
and they have an entire wall of Coach shoes for around $50 a pair. The Coach sample size use to be a size 6, which fit me perfectly! But I guess they recently switched to a sample size 7, which is way too big on my little feet. I was so sad!! I went in to stock up and they had all these beautiful shoes and none in my size! But my loss is your gain. If you are a size 7 you should really go check them out!
I had my eye on these shoes for a few months, and my super sweet parents picked them up for me as a gift. They are beyond beautiful in person. The detail on them is amazing and they are honestly the most comfortable flat I have ever worn. I love the pointed toe, which elongates your leg and makes you look taller. And bonus, the cute detailing up top vents air to your feet so you can wear them in warm weather without roasting!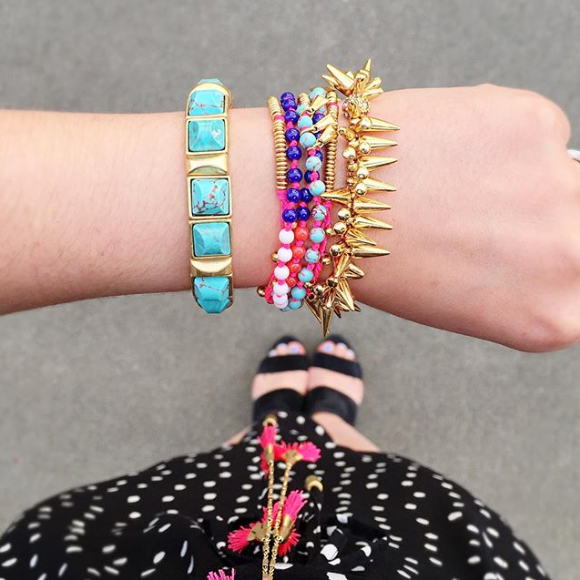 Can't stop, won't stop. This bracelet combo is officially my favorite for summer. I am wearing it here with a pair of cute wedges I scored from Nordstrom BP last year and a little shirt dress from Target (also last summer). This may be my office uniform this summer.
I am still in the process of getting my office put together. Basically one half of it is set up with all my pretty furniture and jewels, and the other half has a guest bed thrown in there with random items piled around. Once it is all finished I will be posting pictures, but until then, check out how cute my desk is! Last winter at Stella & Dot Directors Summit we were gifted this beautiful autographed sketch from Blythe of the Lotus Necklace, which just so happens to be one of my favorite necklaces. This gorgeous picture has a special place on my desk. I love looking at it and knowing I am a part of something so wonderful!
My friends are teasing me, but I totally gave this to my accountant to thank her for working on my taxes. I guess you don't generally need to "tip" your accountant, but I just really appreciate NOT having to do my own taxes. Seriously, SO GRATEFUL. And I think it's sweet to surprise people with a special token of gratitude. I am sure most tax accountants don't get presents from their clients.
If you don't follow me on instagram, you can find me over
here
! Pop on by and say hi!
XOXO
Tegan