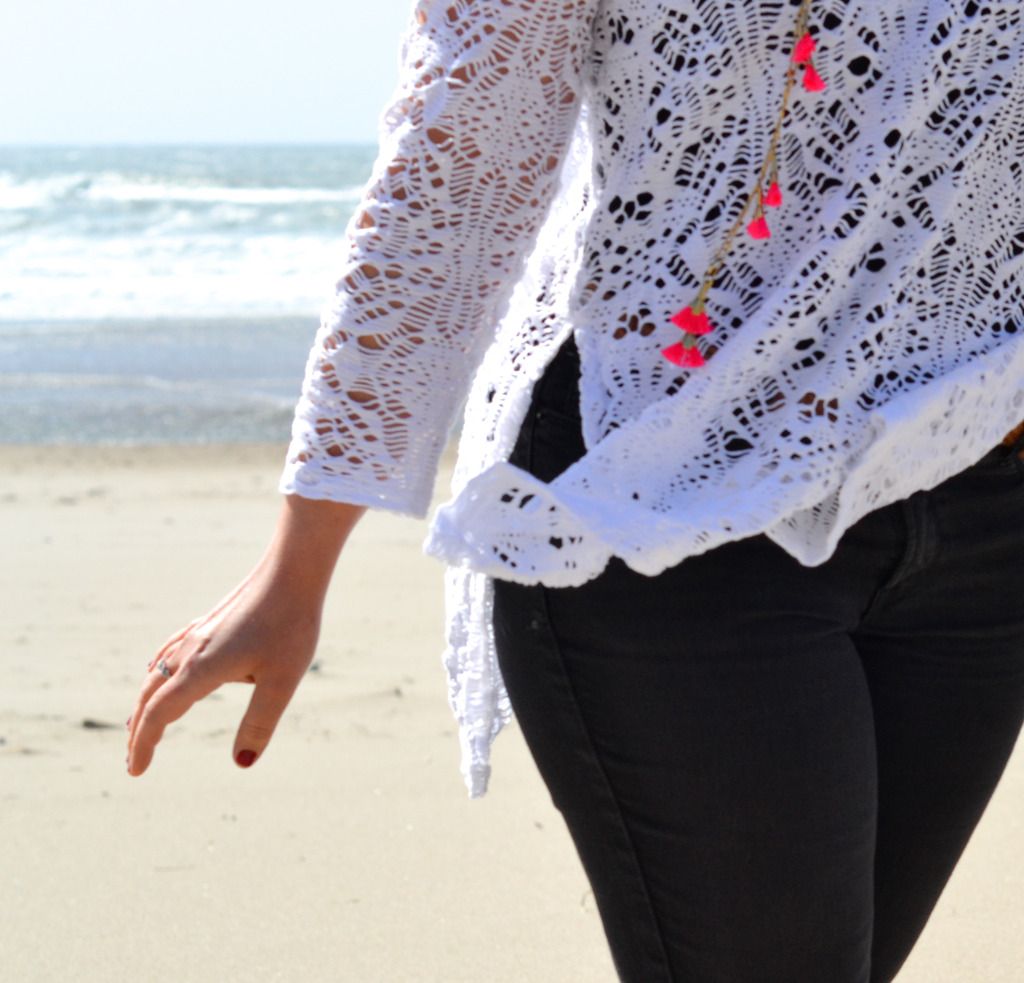 Husband took me to the Lincoln City, OR, this weekend for a little getaway! This was the first non-business trip we've taken since our little one was born and it was so nice to have time to just relax and visit and hang out. There was no house to clean, no errands to run, nothing to do other than just spend quality time together visiting and talking about life. It was so incredibly peaceful and exactly what we needed!
The Oregon Coast isn't known for being super warm. We were extremely lucky to have a rain free weekend there! But even though it was only upper sixties, I still wanted to channel a summer vibe. I wore this lace tunic I got from Old Navy about a month ago. I went to grab a link for it and it looks like it's already gone! But its so easy to wear! It drapes just right so its breezy and flattering. I paired it with skinny jeans and my favorite summer
tassel necklace
. I swear, you just throw this tassel necklace over anything and suddenly you are summer ready.
I hope you all had a fabulous weekend! Now that I am back home I do have to get back to those errands! I've got a few 'welcome to team packets' to send some new girls who joined me this last month, some gift bags to grab from Target (it's Teacher Appreciation Week next week!), and some meal prep to do!
XOXO
Tegan